About Us
CREDENTIALS, EXPERIENCE & TRAINING THAT YOU CAN HAVE CONFIDENCE IN
"I am proud of the quality of education I have received both at an undergraduate level and professionally. Even so, I have found the saying to be true that the more you know, the more you realize how much more there is to learn! For this reason, I take continuing education classes yearly and do a lot of reading to keep up on the latest research and advancements."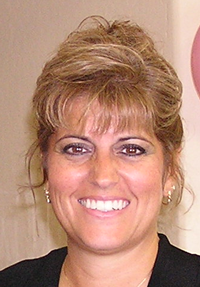 Undergraduate: Bachelor of Science in Kinesiology - UCLA 1989
Professional: Doctorate in Chiropractic - So. Cal. University of Health Sciences/
L.A. College of Chiropractic, 1993
Internship: Whittier Health Center
Advanced Training: Pediatrics & Chiropractic; Chiropractic during Pregnancy;
Sports Injuries & Physical Fitness; Holistic Nutrition; Functional Medicine
Awards: Graduated Magna Cum Laude
President's Award at Graduation
Field Work: Segment on Chiropractic & Pediatrics on Good Morning Arizona;
Organizer of Fountain Hills Kids' Day; School District
Scoliosis Screenings; Private Practice for over 23 years
PROVIDING YOU THE BEST CARE POSSIBLE BY USING A TEAMWORK APPROACH
"My job is to make sure that you receive the best care possible. My education and experience help me to determine whether your condition can best be helped by chiropractic and/or a functional medicine approach or if a referral to another doctor is necessary. By having good working relationships with a number of qualified professionals from both the medical and holistic fields, I can provide the most comprehensive and effective treatment options."
Member:
American Chiropractic Association
ACA Council on Chiropractic Pediatrics
International Chiropractic Association - Council on Pediatrics
A HOLISTIC (WHOLE BODY) APPROACH TO BETTER HEALTH
"It is my feeling that each patient should be viewed as a person - as a whole being - not just a bunch of parts or a list of symptoms. With this approach, the goal of finding the real cause of the problem can be more easily attained. Treatment can then be effectively focused on such, without the use of drugs, which often simply mask the symptoms and underlying cause(s). This also helps me to determine the need for ancillary services, such as an exercise program, nutritional guidance, massage, and advise on daily activities, which will not only relieve the current symptoms but improve the quality of your life."
Certifications:
Webster Technique
Physiotherapy
Holistic Nutrition – Digestive Intensive
Neurofeedback
Call for an Appointment
480-837-4444